Why is international SEO so important?
SEO Translation goes hand-in-hand with website translation and localisation. People in different countries use different languages and keywords to search for products online. Keyword research, high-quality translation, and streamlined validation are essential for improving your multilingual content and increasing traffic to your website. Our team of advisors is ready to help you improve your results with SEO Translation.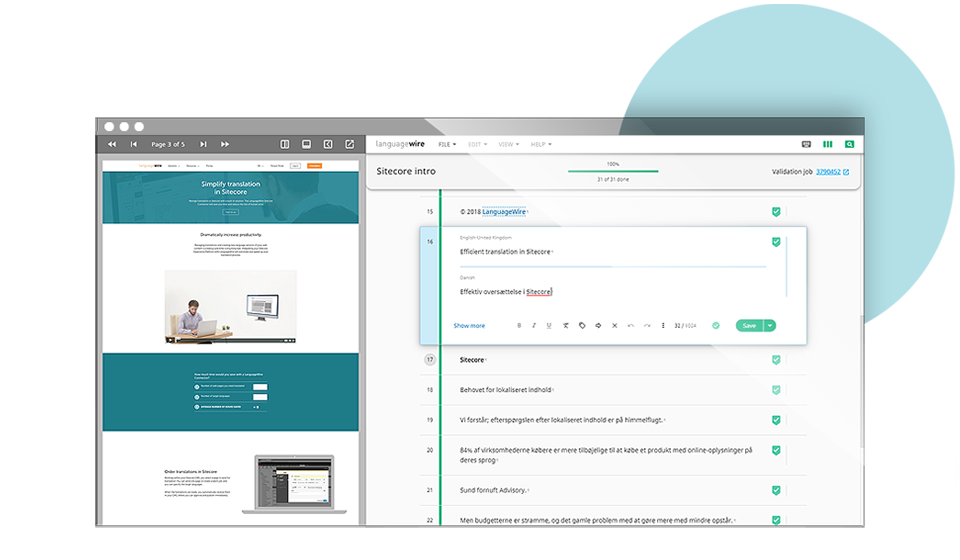 Your web content is translated using industry-leading translation technology such as LanguageWire Smart Editor.