Destination: Granada, Spain
Language: Spanish
Name: Jesús M. Gómez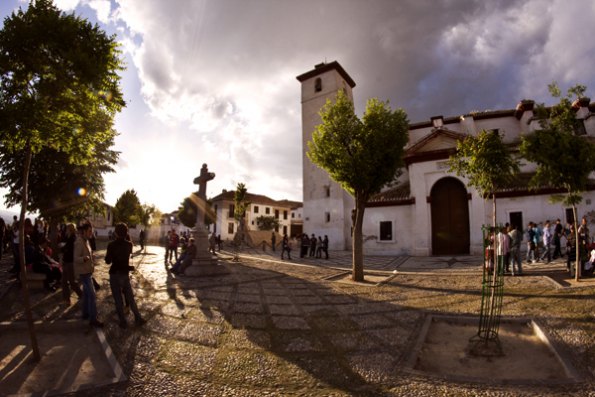 Mirador de San Nicolás - Granada. Image by: Pablo
Introduction: The Old and the New
Granada is a millennial city that stretches out under the foothills of Sierra Nevada (3,479 m), steeped in rich history that can be traced right back to the times of the Iberian civilisation (4th century BC) and which was conquered afterwards by the Romans, who adopted its Iberian name Iliberis or Flowery City due to its beautiful and lush greenery. After the Roman invasion, the Visigoths arrived, followed by the Muslims. The settlements of these people were very close to a small area populated by Jews under the name of Granata. After the destruction of the ancient Iliberis, under the Muslims, this area became what in more recent times would shape the city of Granada, the city in which I live and work.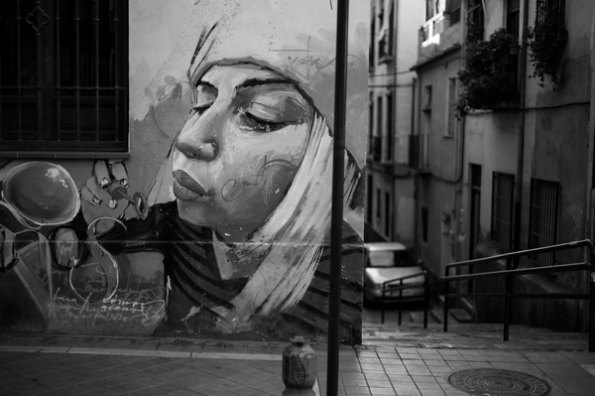 Street art - Granada. Image by: Lars Erik Skrefsrud
The Muslim presence, which lasted for approximately 745 years, has left a visible footprint in every corner of the city. The finest example of this culture is the Alhambra (or Red Castle), which faces the neighbourhoods of Albayzín and Realejo and dominates the cityscape. Both these areas are very popular amongst locals and tourists alike for their beauty, narrow, winding cobbled streets, abundance of landmarks and superb views of the Alhambra and across the city.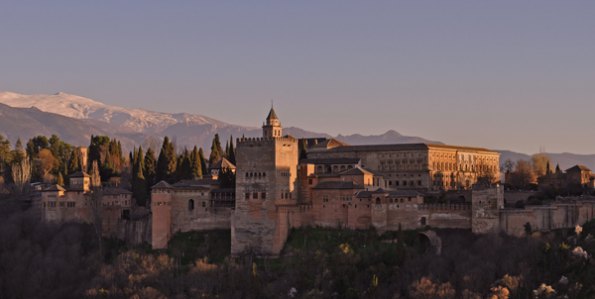 The Alhambra. Image by: Harshil Shah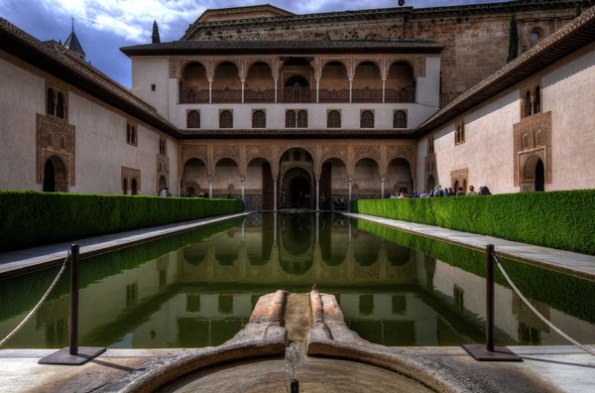 The Alhambra. Image by: Thomas Münter
Granada has always been a melting pot in both ancient and modern times. It only takes a short walk around the city centre to have this confirmed. Monuments from different times are juxtaposed side by side, from Iberian buildings to contemporary architecture. The streets are bustling with tourists from everywhere, from the Far East to the Americas and all parts of Europe and Africa. The University of Granada also attracts around 60,000 students from all over Spain who aggregate to its approx. 238,000 city-dwellers. This all combines to shape a city where old and new elements are harmoniously fused. And it all takes place in a climate that's wonderfully mild all year round, except for the chilly months of January and February.
A Mexican poet and author wrote a poem, which epitomises the spirit of Granada:
"Give him alms, woman, for there is nothing sadder in life than being blind in Granada."
(Francisco de Icaza y Beña, México)
The people – The culture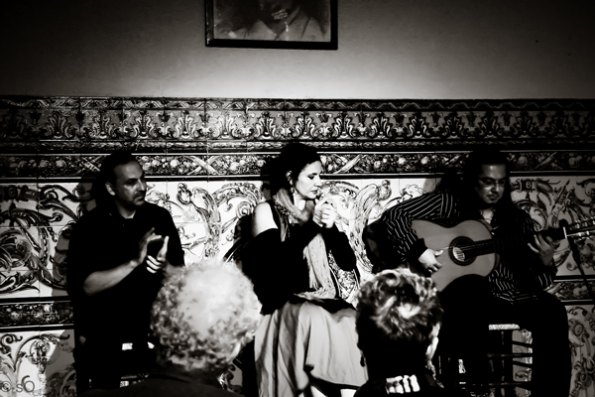 Image by: Sophie
The people of Granada are known for being very polite and welcoming towards people from abroad. As the city centre is very compact, everything is within walking distance, making it easier and more exciting to discover the city's many charming surprises, beautiful monuments and landmarks at the turn of every corner.
"To go tapas hopping" is part of Granada culture. A tapa is a small portion of food, which is served free with beer/wine. This combination is also a way of socialising with other people. Set in such an extraordinary region, Granada enjoys a lot of sunshine all year round and a great part of our life is spent outside. This means that bars and terraces are very popular in Granada, not just for drinking purposes, but also as places to meet before lunch or after work, or maybe just to let our skin feel the warmth of the sun during chilly winter days. The sun doesn't just brighten up our summer days, but it can also shine warmly during winter time too! So being outdoors is an integral part of our lifestyle here.
We have a close relationship with the coast and it is very common to drive down to Almuñecar or Salobreña at weekends to stroll around the villages and have a coffee after lunch. We are lucky that we can enjoy a subtropical microclimate with an average temperature of 18 ºC during winter months and around 300 days of sunshine a year.
Granada is also a paradise for all kinds of cyclists, and many bikers enjoy the challenge of trying to ascend to Sierra Nevada or ride along the numerous paths for mountain-bike lovers. Those who like something easier can enjoy one of the many long easy trails that you can find everywhere all around the city. Granada offers a wide variety of possibilities to practice many sports from trekking to diving off the near coast, where you'll find some of the best diving spots in the coast of Andalucia.
We are fortunate that the weather and region offer us outdoor-lovers so many opportunities and we try to take advantage of them whenever and however we can.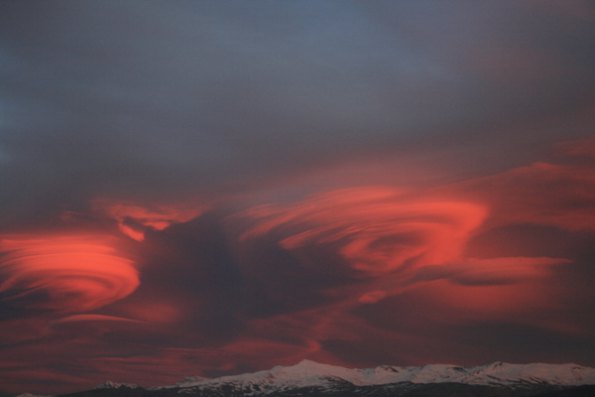 Photo credits: Jesús M Gomez
The Spanish culture is based on a variety of historical influences. Spain is historically a very religious country, although this is changing in modern times, and this tradition comes from the Visigoths. Our language is the legacy of the Romans and the Muslim presence is obvious, especially here in Granada and in our food culture. In Spain the mother plays a central role in the family and one could say that our society is of a matriarchal nature. The climate, the mountains and the sea also play an important role in our modern culture.
Culture is also central in Granada. The University was founded in 1531 by Emperor Charles V and with 500 years of history, it is one of the most famous universities in Spain. That means that the words Granada and culture are intrinsically linked. There are plenty of interesting diverse cultural experiences on offer ranging from the very popular flamenco to the most modern trends in music, painting and theatre. So, if you are planning to visit the city, do not forget to check out the city's numerous cultural offerings.
Religion is also an important aspect in Granada and not only for Catholics. The melting pot of Granada's culture gathers Catholics, Muslims and even Tibetan Buddhists. As Catholics, Easter is one of the most important religious periods and this is highlighted with the celebration of the Holy Week just one week before Easter. The exact date varies every year and it depends on the lunar calendar. The main features of this celebration are the processions, when many churches exhibit their treasures to the public in the form of very ancient and beautifully carved sculptures of Virgin Mary and Jesus Christ. Every year, Granada attracts thousands of people from all over the world to watch these processions. They take place all over the city and have the Alhambra, the Albayzín area, the Sacromonte and Sierra Nevada as their spectacular backdrops. This is maybe the busiest time of the year for the city; bustling day and night with the air filled with the rich smell of burning incense and wax.
Granada is also known for hosting the Granada International Dance and Music Festival, considered one of the most important in the world. It takes place at the end of June and the beginning of July and this year celebrates its 64th anniversary. Here the best orchestras, musicians and singers from all corners of the world showcase their talents in dramatic and atmospheric settings such as the Alhambra, the Generalife, the Cathedral and many other beautiful churches and landmarks of the city.
What are the must-sees?

The Albayzín. Image by: Elliot Brown
In Granada, the Alhambra and the neighbourhood in front of it, the Albayzín area, are experiences not to be missed. The Alhambra comprises several palaces and sites including the summer palace and the Generalife, with stunning views over the Albayzín area and the city, which are considered to be among the most beautiful gardens in the world.
The Cathedral and the Royal Chapel is a building complex, which is considered a masterpiece of the Spanish Renaissance period with reminiscences of Gothic and Baroque. The Royal Chapel houses the graves of the Catholic Monarchs, Queen Isabella I of Castile and King Ferdinand II of Aragón, noted for being the monarchs of the newly united Spain at the dawn of the modern era.
Albayzín is a quarter full of winding cobbled streets and 'Carmen' houses, the name which is derived from the hispanic-arabic word 'kárm', meaning "house with garden". Strolling around this quarter is always a magical experience, offering unexpected and spectacular views of the Alhambra and Granada. It feels as if time has stopped here and life passes by at a slower pace.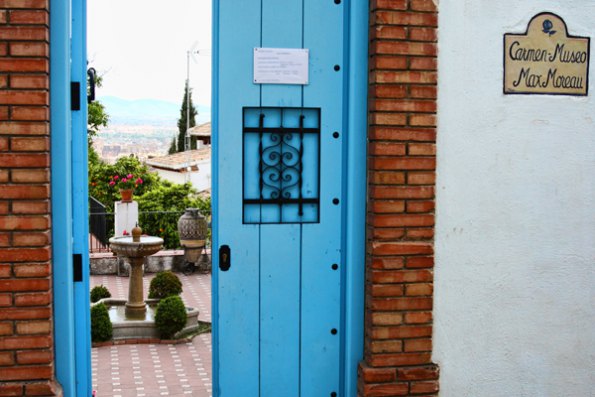 Image by: Wenjie, Zhang
The Sacromonte, which is adjacent to Albayzín, enjoys a picturesque and idyllic location on the outskirts of the city. Its original name was Valparaiso Valley, called after its lush surroundings and Roma people inhabited its famous caves until some years ago. Granada has so many wonderful places to see that it is impossible to mention them all here. Just wander freely around the city centre and you can't fail to be delighted every minute with something exciting that makes it well worth the visit.
Where to eat?
Granada is famous for its "cañas" (small glass of beer) which are usually served with a "tapa" (small portion of food). One of my favourite places for drinking cañas with tapas is Taberna "La Tana" which offers the best selection of wines and quality fresh local products. The owners are always ready with a warm welcome and the bar has a really cosy atmosphere.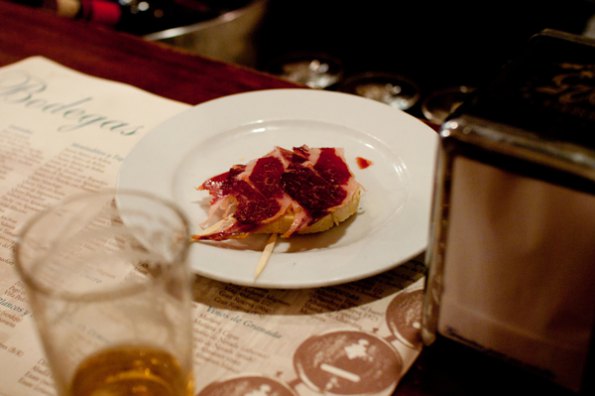 Image by: SnippyHolloW
The Albayzín neighbourhood is home to many similar small bars and restaurants such as Bar Aliatar Los Caracoles, which is located in a small square with the same name and famous for its delicious snails in sauce. And close to Plaza Nueva, the Bodegas Castañeda is well worth a visit. It is one of the oldest bars in Granada, full of great atmosphere and traditions and well-stocked with good local wines and tapas. An excellent meeting place to start a long evening full of fun and adventure in the heart of the city. Don´t miss how the waiters make your bill when you ask for it!
Great lunch places
There are many options for lunch, but I personally recommend 2 places:
Restaurante Albahaca, which serves Andalusian cuisine made with local produce at really reasonable prices. Their daily menu is great and very affordable.
Restaurante Ruta del Azafrán. This place not only offers an unrivalled location in Paseo de Los Tristes at the foot of the Alhambra with amazing views, but also excellent food and attentive staff that aim to please. The cuisine is very creative and always open to trying new trends and tendencies. The prices are affordable; especially the daily menu, but they also offer an à la carte menu with delicious and inspiring creations.
Looking for a culinary romantic experience
For a really outstanding culinary experience in Granada, I recommend dining in Restaurante Aben Humeya, located in the Albayzín area in front of the Alhambra and included in "Valentine's Day Bucket List: 10 Dream Dinners, the top 10 most romantic restaurants in the world" by Zagat, chosen for their food, ambiance and "romance factor".
Extra tip: For those who like to go out later in the night, efecto Club offers a varied programme that includes flamenco soirées and techno sessions from Thursday to Sunday. The place is located in an ancient palace in the lower part of the Albayzín area and it also offers a contemporary space for cultural activities such as painting exhibitions, lectures, etc.
Sweet treats
When in need of something sweet, I recommend a visit to Casa Isla, in the city centre, which offers a very popular cake: pionono, created in 1897 to honour Pope Pius IX (Pío Nono, in Spanish) and still a modern must-have treat. Or, you can also visit Heladería Los Italianos, founded in 1939 and very close to Plaza Nueva. Michelle Obama chose this ice cream parlour during her visit to Granada to treat herself to one of the best ice creams to be found in Europe.
Where to sleep?
As a tourism centre, Granada offers a wide range of hotels to suit every budget. Based on the opinions of many friends visiting my city, I recommend the following options:
Hostal Atenas, really affordable hotel, very close to the city centre and leisure places. It is clean and within walking distance of everything.
Hotel Santa Isabel La Real, located close to the convent that bears the same name. It offers a charming and quiet atmosphere in the upper part of the Albayzín area, and is an ideal base for exploring the city and relaxing afterwards in a peaceful environment. The building dates back from the 16th century. In the lower part of Albayzín, the spectacular Hotel Palacio Mariana Pineda is located in a 17th century building and is a museum in itself. Really cosy and special hotel.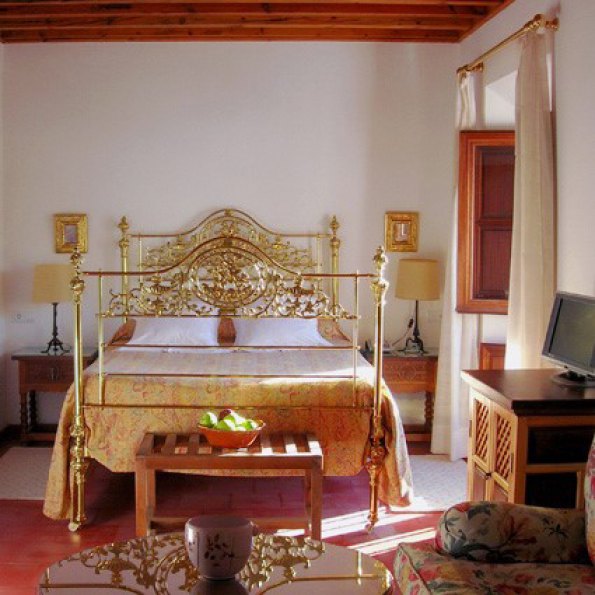 Image by: Hotel Santa Isabel La Real
In the city there are a couple of more expensive options, but they are worth the stay. The first is NH Collection Granada Victoria, located in the heart of the city and full of history. There is also AC Palacio de Santa Paula, which houses a 5-star hotel with El Claustro Restaurant, a gourmet place to savour authentic signature cuisine. It is located in an ancient cloister belonging to the former convent of Santa Paula and the Moorish House, which were once located in the building in the 16th and 12th centuries respectively. A place to remember and really close to all the landmarks in Granada that deserve a visit.
Jesús and the Spanish language
How many years' experience do you have as a translator?
I have almost 20 years' experience as a translator.
What to keep in mind when working with your specific language as a target language?
Spanish is a very rich language taking into account that it is used by more than 500 million people from Spain and Latin America. Both sides significantly influence each other, making it a really dynamic and rich language. In order to master the rich nuances of this language, you need to read extensively to be aware and keep yourself up–to-date with the different cultural approaches.
What is the best thing about working as a translator?
The best thing is that I love my work and enjoy almost every single minute of it. So I feel very fortunate being able to develop myself as translator in this fast-moving company. As I said before, it is a challenging language with a rich and dynamic cultural structure, and every text nearly always presents me with many challenges so I never get bored! An additional advantage is that I can work from home, allowing me to share my job with my best workmate ever, my dog Milou!
What motivates you?
I like to deliver the best, always, even for the smallest of the customers because Spanish is history in itself. For me, communicating to such a big audience, and doing it with success, is a challenge worth taking on.
What do you as a translator experience as challenges?
To understand the client is crucial. Therefore, it is challenging to successfully convey their messages exactly as they want and I invest a lot of time in this. In addition to the actual translation itself, I spend time reading about the customer, their history, what they do, their products, aims, etc. and everything needed in order to understand them and deliver precisely what they expect, in the way they want.
Also, at this point of my career, I strive to polish and continuously improve my style to always offer the best quality, at all levels, so the texts I translate can be easily used in every Spanish speaking country, independent of the cultural differences. Transcreation is also challenging when there is a need to adapt texts that are to be used in many countries with their own cultural approaches.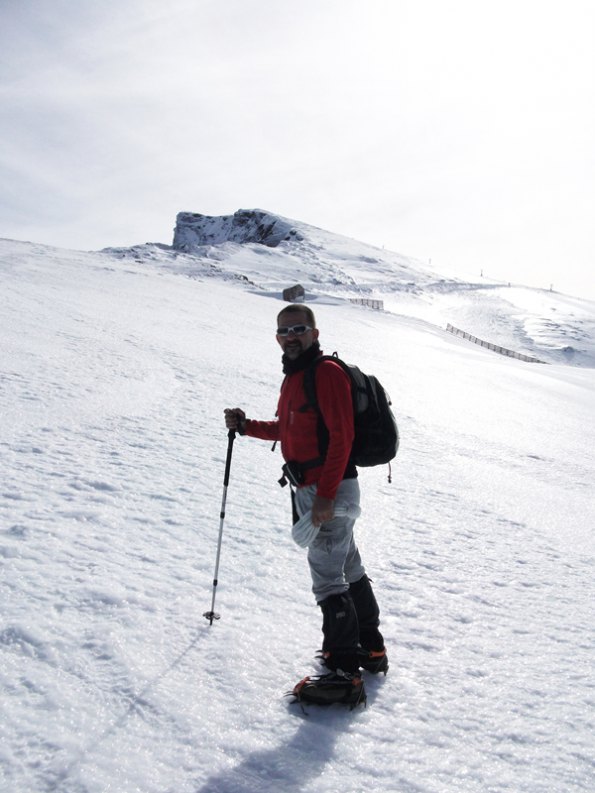 Practicing what I love most :-) Winter trekking!
At LanguageWire, we work with a large pool of professional translators – the best in the world! Some are located in the Dominican Republic, some in Reykjavik, Iceland, while others are on the other side of the world in places like Tokyo, Japan. As such, our translators are spread all over the planet.
We'd like you to meet them by having them share their best insider tips about their respective locations so that you'll be inspired. You may even benefit from the information if you plan to visit the destination.