A lot of effort goes into creating high-quality multilingual content. Most projects require collaboration from experts across multiple time zones. And assuring quality remains high in all languages can be a time-consuming exercise. So, when you need an urgent piece of content to go out in 10 languages, it pays to have a streamlined and robust process in place.
You'll need a platform that takes collaboration away from inboxes. Terminology has to be kept consistent across multiple teams. Efficiency gains are needed to meet tight deadlines. And being able to focus on the most important part – your content – is indispensable.
Combine all of this, and you have a powerful tool for global growth.
We're excited to share a new tool that streamlines multilingual content workflows and shortens time-to-publish: the LanguageWire Smart Editor.
Built for language experts
The Smart Editor makes it easier for translators, proofreaders and text editors to work with content. When using the Smart Editor, experts augment their own abilities with technology that aids workflows.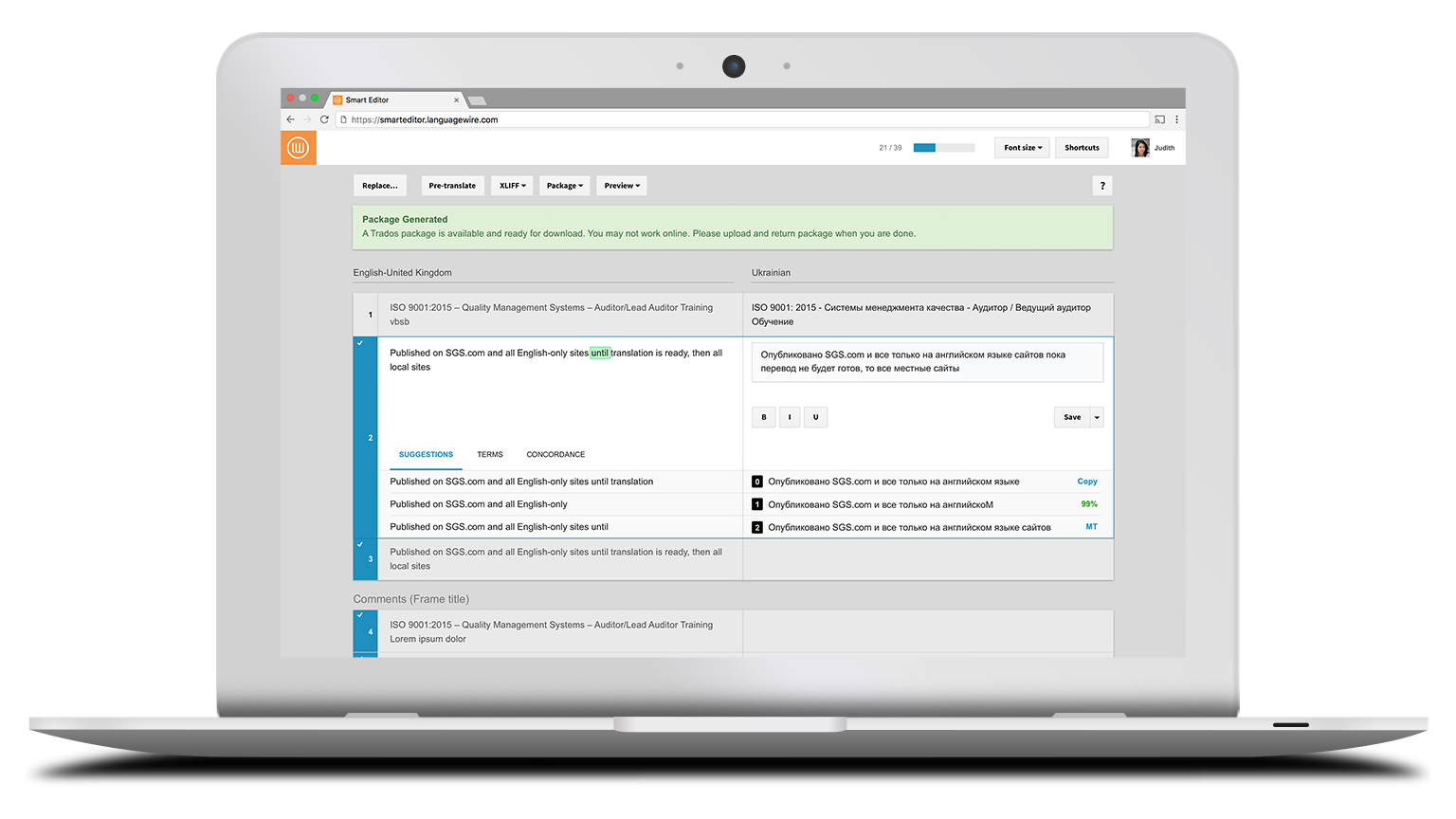 The Smart Editor reduces clutter so language experts can focus on the content.
Language experts have instant access to relevant terminology with Termbase integration. Translation time is reduced and consistency improved thanks to the integrated Translation Memory. This gives translators the power to recycle translations. Machine translation speeds up the process by offering instant pre-translation, taking the focus away from typing.
Streamlines your content review process
To make sure your content meets your business requirements and is on brand in all languages, it's best practice to include validation as part of the workflow. But with ever increasing amounts of content being created, it's easy for the review process to become hard to manage.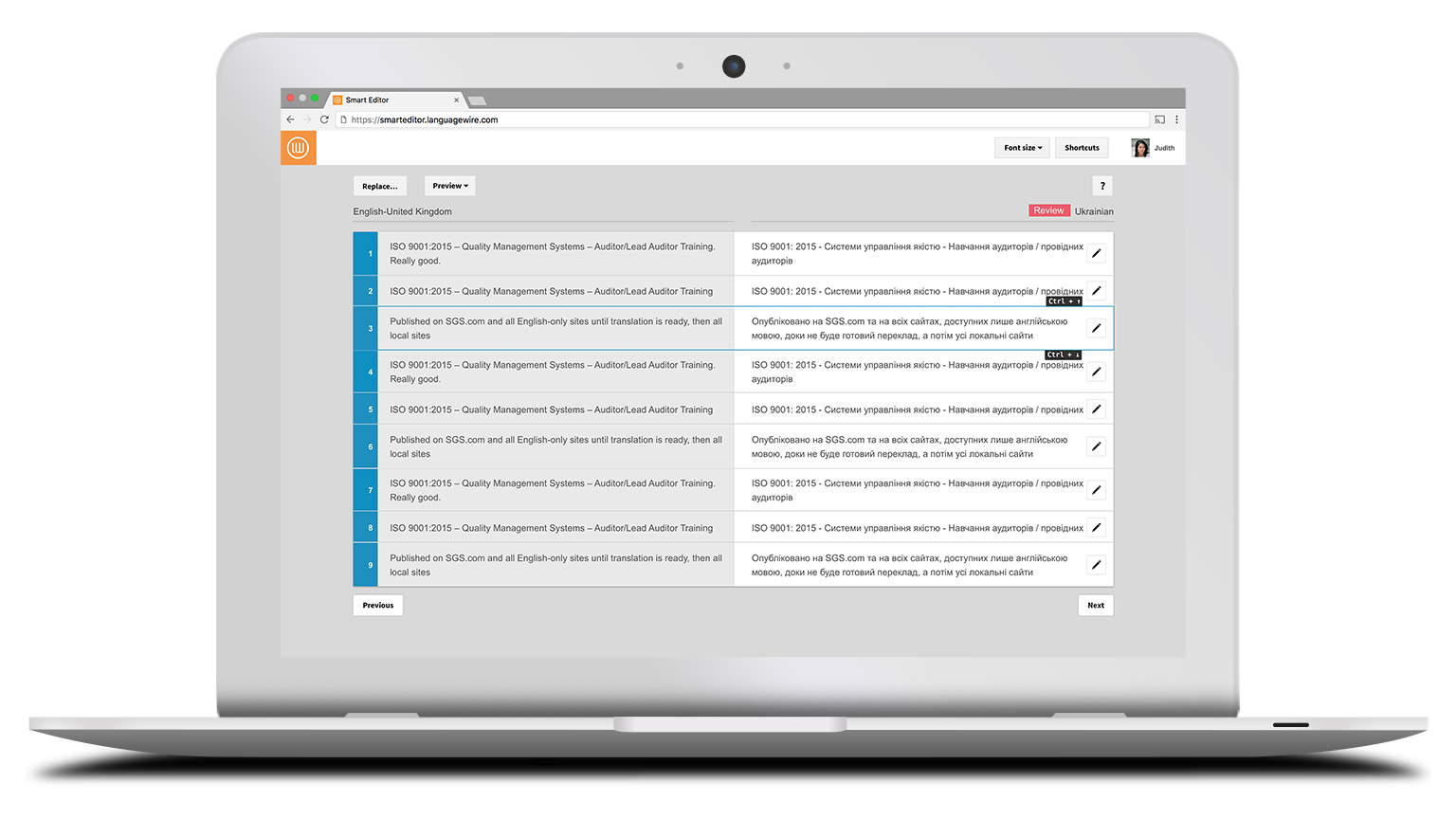 Validators check content with ease in a web-based tool.
The Smart Editor was built for faster, more efficient multilingual content workflows, including validation. It makes it easy for your validators to review content. Once your content is ready to be checked, your validators receive a message and can review content in the cloud-based tool. All you need is your web-browser.
And so much more…
That was just a taste of what the Smart Editor can do. The cloud-based CAT tool is packed with a host of other powerful features like tracking changes, package exports for working offline, and concordance search. Make sure you head to the product page to find out more about the power of the Smart Editor.